Treatments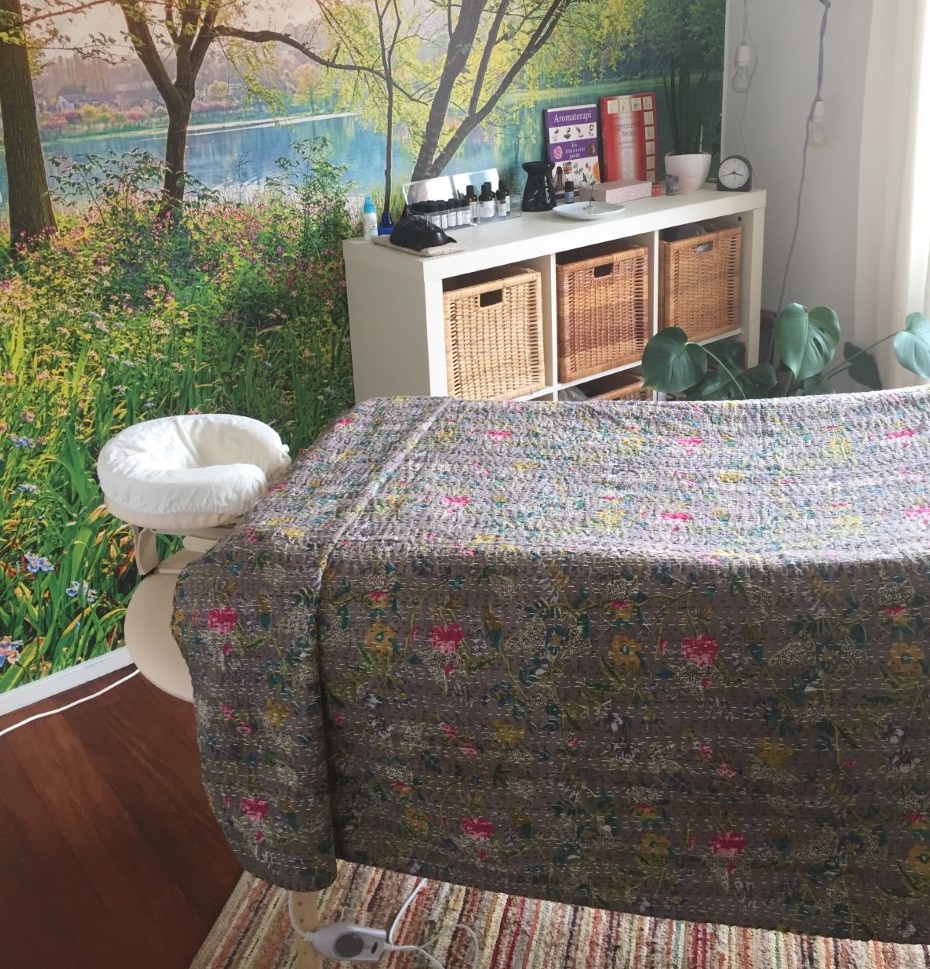 What's on the menu
It is very important for me that you get the type of treatment that is suited for your specific needs. As I work with the body in many ways and sometimes on several levels I will introduce you the the differences below. You are always welcome to contact me if you need guidance on what might be best for you.
Classic Massage
Healing Energy Massage
Thai Yoga Massage
For all treatments it is recommended that your body is hydrated and that you do not have to rush anywhere immediately after. Ideally you have the rest of the day to stay in a relaxed mindset.
Classic Massage
A classic massage is an oil massage where the focus is on the tension in and around the muscles. Depending on what you need it can be a deep tissue massage where I work in depth on specific areas of your body or it can be a full body massage with a focus on pure relaxation.
If you are looking for tension release on a specific area of the body I will recommend a 30-60 minute massage.
If you wish to relax your body and de-stress I recommend a 60-90 minute full body massage.
| | |
| --- | --- |
| 30 minute Classic Massage | 300,00 DKK |
| 60 minute Classic Massage | 500,00 DKK |
| 90 minute Classic Massage | 700,00 DKK  |
It's always a pleasure to get a massage by Mary. She listens to my needs and adapts the massage to my wishes and concerns. The massage is lovely and relaxing with all my muscles being loosened

– Stine
Healing Energy Massage
In this type of massage I combine a classic oil massage with energy work such as Reiki healing. The focus is to bring you into a relaxed state of mind. I work very intuitively in this kind of treatment and let myself be guided throughout the session. The session might purely bring you into a relaxed state, but it is also possible that any of the following will occur:
You feel energy rushing through your body as chills or goosebumps
Your body gets cold/hot in specific areas
You go into a meditative or dreamlike state
Your subconcsiousness is communicating with you
Old memories appear
Things become clear to you
There is also a chance that I might receive messages for you from my guides and that I introduce aromatherapy and crystals work to the session.
| | |
| --- | --- |
| 90 minute Healing Energy Massage |  700,00 DKK |
| 120 minute Healing Energy Massage |  900,00 DKK |
It is a gift to get a treatment by Mary from the moment you walk through the door to the end of the session. I always leave feeling light and full of pleasure in my body and soul. She sees the whole you and gives you the treatment you need.

– Lisa
Thai Yoga Massage
This is the only type of massage that is not an oil massage. Instead you will be fully clothed and lying on a mattress on the floor. Please make sure to wear comfortable and stretchy clothes without too many zippers or buttons.
Thai Yoga massage is a treatment form that evolves more around the joints and tissue than just the muscles. Blockages and tension in the body is released through pressure and stretching and by touching upon different acupressure points.
During a session I work through the entire body and the duration can vary from 60 to 75 minutes.
| | |
| --- | --- |
| 60-75 minute Thai Yoga Massage | 500,00 DKK |
After my first session I was able to move my body like I hadn't in months. It was a big game changer for me.

– Kim